2020 Bombers Exposure Weekend
What To Watch For At The 2020 Bombers Exposure Weekend - Tier 1
What To Watch For At The 2020 Bombers Exposure Weekend - Tier 1
What to watch tor at the 2020 Bombers Exposure Weekend - Tier 1 featuring the Texas Bombers, Suncats, Texas Glory, Blaze United, Mojo, AZ Storm, and more.
Oct 20, 2020
by Scott Schultz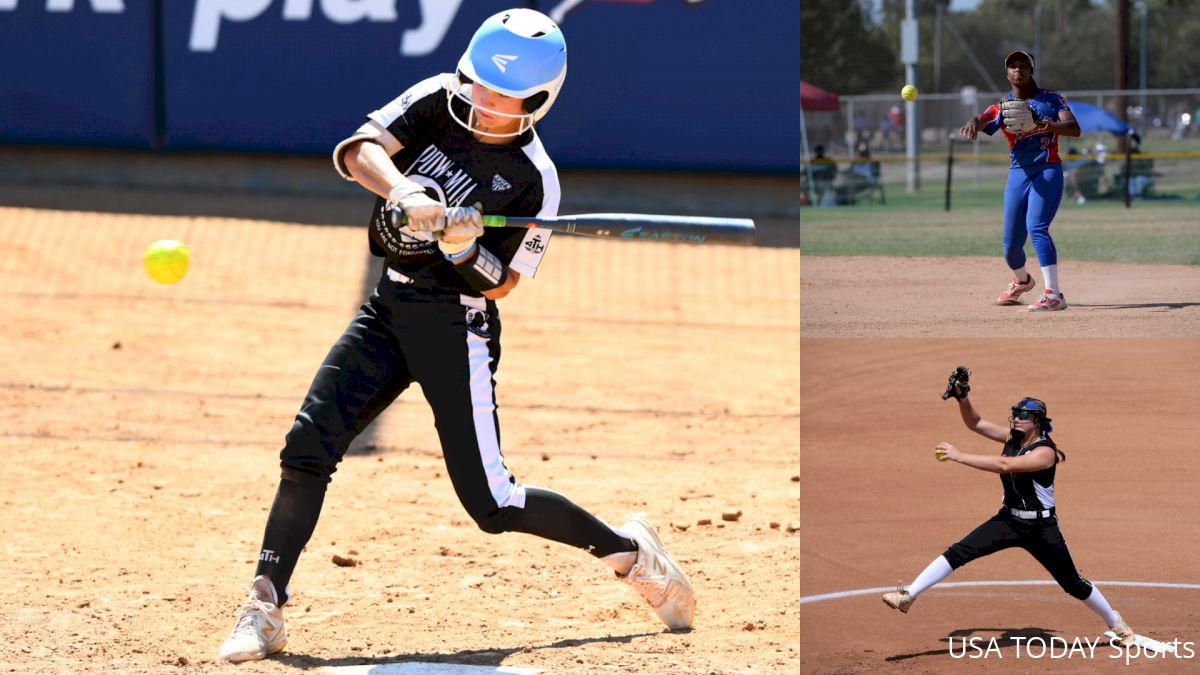 The first weekend in November will find some of the top teams in the country converging on College Station, Texas to take the field in the 2020 Bombers Exposure Weekend tournament.
Last year saw over 90 college coaches and 100 teams in attendance in one of the top recruiting showcases in the country. This year coaches will need to deal with the various restrictions due to COVID-19, but the lineup of teams is impressive as always.
18U | Tier 1 Bombers Exposure Weekend
Head Coach: Scott Smith
Scott Smith's Bombers could be one of the best teams in the nation right now. Their offense is as lethal as they come with speed that never slumps and explosive power on offense. Expect to see future LSU Tigers battery Raelin Chaffin and Maci Bergeron go to work in the circle and behind the dish while Baylea Brandon crushes the ball at the plate.
2021 @LSUsoftball commit Baylea Brandon with an absolute 🚀 last night...🧐#DRPTNKS pic.twitter.com/aNjS9mhMfQ

— coachjsoriano (@coachjsoriano) February 26, 2020
You will also see the next generation of Texas Longhorns take the field with Mia Scott, Sophia Simpson, and recent commit Leighann Goode. Don't miss out on watching future Oklahoma Sooners shortstop Avery Hodge and lefty ace SJ Geurin on the field of elite Texas softball players.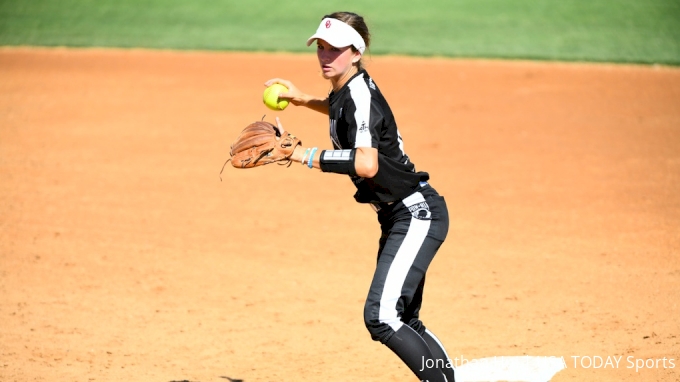 Keep your eyes on the Bombers outfield with Keely Williams (Texas A&M), Mihyia Davis (Louisiana), and Kayden Henry. This will be a special team to watch at the Bombers Exposure Weekend.
Head Coach: Kevin Shelton
The 18U Texas Glory is off to a solid start this season, with coaches Jason Gwyn and Cedric Coleman gearing up the squad to open with a 13-1-2 record over their first few weeks. The offense has been prolific launching 24 home runs in their 16 games, tallying a total of 144 runs.
Haidyn Sokoloski (Oklahoma State), Lauren Garcia (New Mexico), Savannah White (Campbell), and Elizabeth Moffit have the hottest bats of late. Garcia is on a tear with six home runs, 16 RBIs, and a 1.408 OBPS. Sokoloski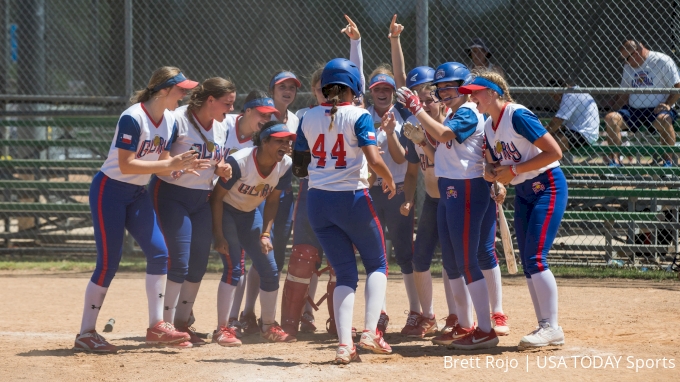 The pitching staff is led by Baylor-commit Rylee Crandall and should benefit from the return of Oklahoma-commit Emmy Guthrie after the Oklahoma State Tournament.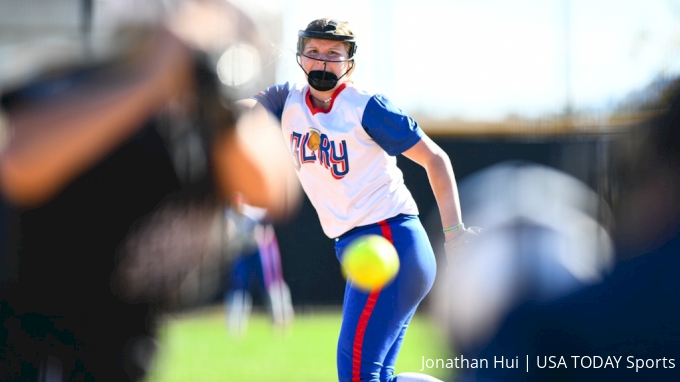 With a team of players that have been in the Texas Glory system for several years the team's success demonstrates the work done at the 14U and 16U levels.
Head Coach: Sean Brashear
The Firecrackers feature a great 1-2 punch in the circle with Utah-commit Brooklyn Carreon and Mimi Sandoval. Sandoval remains uncommitted but has offers from all Power Five conferences. Both power pitchers create some easy outs for the Firecracker defense. Offensively, they feature a combination of power and speed, led by Amari Harper. Lefty Brooklyn Carter is a lethal combination of speed and power. Cal Baptist-commit Karmyna Becerra is a power-hitting corner with one of the most powerful bats on the West Coast.
An athletically versatile lineup, the Firecrackers are extremely aggressive on the bases, and their pitching has kept even some of the top teams to minimal runs. WIth the California restrictions on play due to the Covid-19 pandemic, they have had very little time to work together, but will be a team to watch as they gel as a unit.
Head Coach: James Jimenez
While competing against some of the nation's top teams, the 18U Suncats are winning at a .700 clip so far this season. Led by Iowa State commit, catcher Angelita Fuentes who brings explosive power to the plate and the ability to hit to all sides of the field. Joined by Natalia Martinez, who handles the corners of the infield on defense at first and third base, who can also hit for power and has a 77 mph exit velocity.
In the circle, Samantha Rocha and Kelly Zybura both can top 60mph on the gun, with Rocha's screw-rise and change in her arsenal while Zybura boasts massive spin. Both are undecided but are on a number of school's radars.
The Suncats display grit and grind on the field, and play tough, scrappy, and fast. They will be a tough competitor in Texas.
Also in the field:
Other 18U teams in the field include Texas Bombers Gold, Impact Gold National Jackson, Athletics Mercado, OC Batbusters Stith, Corona Angels Tyson, Intensity KOD, Wichita Mustangs, Colorado Styxx, Breakers Labs, and Georgia Impact Premier.
16U | Tier 1 Bombers Exposure Weekend
Head Coach: Alicia Noriega
The Suncats are an energetic team that has plenty of experience, having participated in the PGF Premier Nationals for several years. The Suncats are led in the circle by Jaiden Ralston and her 63mph drop/rise pitch, averaging about seven strikeouts per game.
Also in the circle, Maleah Lopez can hit 61 mph and features a drop that will disappear and can handle a three-game stretch if needed. Lopez is also one of the Suncats tops hitters, along with Taryn Kern, Marissa Martinez, and Kyndal Todd.
Kern occupies the lead-off spot and has power and can spray to any field, as well as slap or drag against the best pitching.
Martinez is in the clean-up spot and can hit an exit velocity of 77 mph and clears the fence often while being a tough out with a slim strikeout ratio. Todd brings her hitting prowess to the middle of the order and hitting from the left side can equally drag for a bunt or clear the fence at any time. Read more.
Head Coach: Steve Appel
While mostly playing at the 18U level the Arizona Storm boasts a 28-3-1 record. The Storm traveled to Houston in early October, winning the 16U Hotshots Invitation with a 7-0-1 record. With California unable to play due to Covid-19 restrictions, teams have been making their way to Arizona and the Storm has had the benefit of facing some top-quality competition. Two years ago, as first year 14U team, the Storm finished the summer playing for the PGF Premier National Championship falling short to Fisher Mojo.
In the circle, the Storm are led by 2023 ace Jocelyn Briski who is 11-0 so far this season, pitching 79 innings with 149 Ks and 10 walks.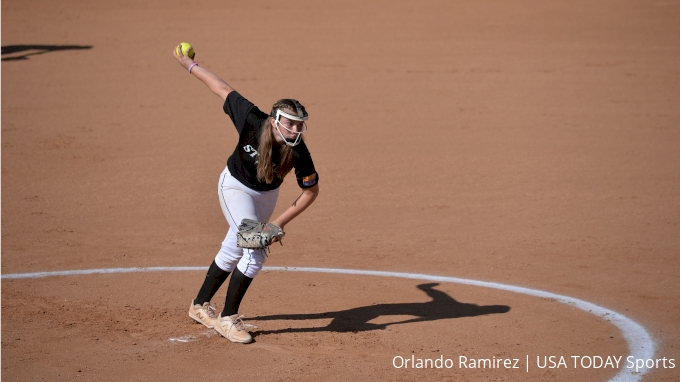 Opponents have just a .168 batting average against her. Joining Briski from the rubber is Kaitlyn Terry posting a 10-1 record in 70 innings pitched with 102 Ks and 20 walks. Terry also hits in the lead-off spot and is batting .450 with two home runs and 12 doubles. Lauren Putz is also a force at the plate and is one of the top prospects in the country, leading the Storm with 25 RBI's, while hitting four home runs, while hitting .446.
Kate Vance leads the Storm in home runs with five, with 24 RBIs, while Alexis Dellamonica, Sienna Solis, and Brooke Appel are all hitting above a .400 clip.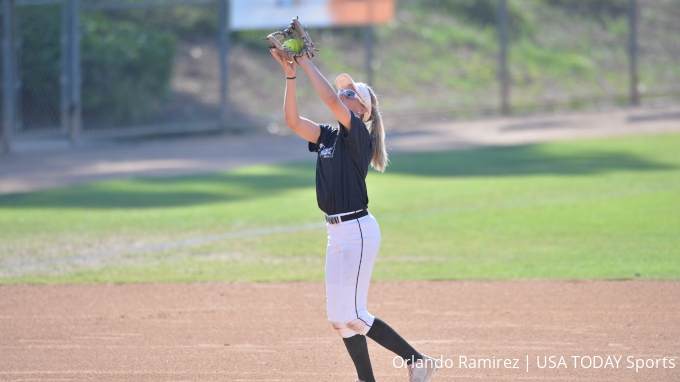 As a team, they are hitting .359 with 16 home runs and 217 runs scored. The Storm defense is anchored by Sierra Daniel in the middle infield, with a wide range and great speed. Read more.
Coach: Michael Danley
This season's Tennessee Mojo 2023 played in their first tournament in Oklahoma earlier this fall and went 4-2 and hit over .300 as a team. The Mojo are led by a pair of Florida State commits, with Ashtyn Danley returning from an ACL injury along with the power-hitting Angelee Bueno.
Bueno, second baseman Jace Jackson, shortstop Rose Davis, and Jaysoni Beachum at third make up the Mojo infield, with all four players ranking in the top 40 of their class.
In the circle, ace Makayla Huddleston is no stranger to a big stage, having been in winning games during the 2016 PGF Championship.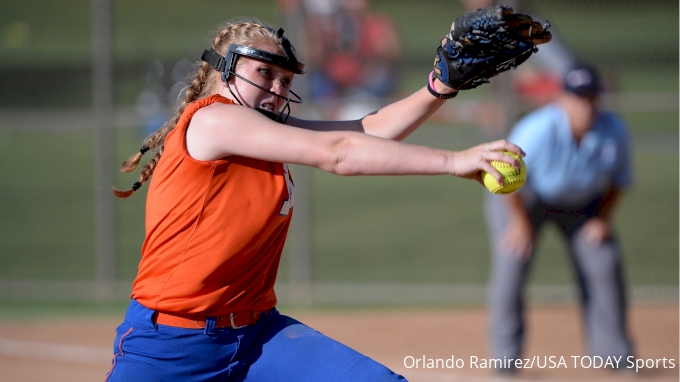 Lefty Brenlee Gonzales and Carly Maxton can both bring the heat to fill out the staff.
Also in the field:
Other top 16U teams making the trip are the Texas Bombers, Texas Glory Naudin, Intensity BOD, Corona Angels, Impact Gold, Texas Dirt Divas, and the Athletics Mercado Greg/Tidd.
14U | Tier 1 Bombers Exposure Weekend
Head Coach: Cory Roberson
Last season's No. 2 ranked team in Texas, the Blaze United are used to playing among the best teams. The team's chemistry is a strength, led by pitcher Savannah Carter who has 26 Ks in her 17 innings pitched so far this season. Outfielder/second baseman Rylee Slimp is a lefty slapper that combines her speed with her power to Blaze lineup along with outfielder/middle infielder Madlyn Strader who is a threat on both offense and defense. Catcher/first baseman Sarah Allen is a force behind the plate and is a leader on the field for the Blaze. Read more.
Head Coach: James Jimenez
The Suncats Jimenez are loaded with talent, with a combination of long-ball power and speed.
From the circle, Neveah Martinez is a fire-throwing elite level pitcher with pinpoint accuracy that can hit 61 mph consistently. She features a nasty rise and drop, and also bats in the 3-spot in the lineup and hits for power. Also spending some time in the circle will be Johnny Casares, who also spends time at shortstop. Casares features a curve and change-up but also sets plenty of hitters down with her rise.
At the plate, Kaimi Tulua hits in the four-spot and is a true clean-up hitter, with an exit velocity of up to 77 mph. Mia Phillips hits in the lead-off spot and is known for putting the ball in play continuously, has explosive speed but can hit for power at any time. Aaliysha Gomez hits in the middle of the lineup and can hit for gaps and plays stellar defense at shortstop or 3rd base.
Also in the field:
Other top 14U teams playing include the Texas Bombers, Texas Glory, Texas Glory Adkins 2024, Athletics Mercado 2024, Corona Angels Tyson, Firecrackers Brashear/Thornburg, and the OC Batbusters Mascarenas.