2023 Mary Nutter Collegiate Classic
How To Watch 2023 Mary Nutter Collegiate Classic Softball Event
How To Watch 2023 Mary Nutter Collegiate Classic Softball Event
The 2023 Mary Nutter Collegiate Classic softball event begins Feb. 23 and features No. 1 UCLA Softball, No. 2 OU Softball and No. 4 Florida Softball.
Feb 20, 2023
by Joe Harrington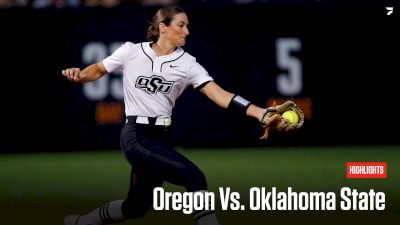 The most anticipated college softball event of the non-conference season begins on Thursday, Feb. 23 in Cathedral City, California as the Big League Dreams Complex hosts the 2023 Mary Nutter Collegiate Classic from Feb. 23-26.
The event features a dozen of teams from across the country, including the preseason No. 1 team, Oklahoma Softball, and preseason No. 2, and current No. 1 team, UCLA.
Defending national champion OU Softball lost just three games in 2022, but will arrive at Mary Nutter blemished.
The Sooners were shocked by Big 12 rival Baylor at the Getterman Classic, 4-3, on Feb. 19.
College Softball Rankings Roundup As 2023 Season Begins
Mary Nutter Players To Watch: UCLA, OU Softball Duos Among Standouts
Mary Nutter 2023 Loaded With WCWS Hopefuls Like OU Softball, UCLA, Florida
The loss makes the Mary Nutter slate even more compelling.
Here's what to know about the 2023 Mary Nutter Collegiate Classic.
What Channel Is Mary Nutter Collegiate Classic On?
It's not on a channel. All Mary Nutter games will stream on FloSoftbal and the FloSports App.
Subscribe To FloSoftball To Watch The Mary Nutter Collegiate Classic
How To Watch The Mary Nutter Softball; How To Stream Mary Nutter Softball
The Mary Nutter Collegiate Classic is streaming on FloSports. FloSports is available on streaming platforms such as Roku and Apple TV and the app can also be downloaded on your phone.
Video footage from the event will be archived and stored in a video library for FloSoftball subscribers to watch for the duration of their subscription.
After Loss To Baylor Softball, Where Is Oklahoma Ranked?
While some college rankings aren't updated until Tuesdays of the week, UCLA entered Monday ranked No. 1 on the D1 Softball rankings. Oklahoma, the previous No. 1 and preseason No. 1, dropped to 8-1, the same record as rival and No. 3 team, Oklahoma State.
That said, the No. 1 vs. No. 2 matchup on the final day of Mary Nutter will still be intact with the roles reversed. Oklahoma and UCLA will play at 12:30 p.m. ET on Sunday.
Jordy Bahl Knows Ball, And OU Softball Knows Championships
Top 50 Watch List For 2023 USA Softball Collegiate Player Of The Year
Tiare Jennings Of OU Softball: Four Things To Know
No. 1 UCLA Softball Is 12-0 Entering 2023 Mary Nutter Collegiate Classic
The Bruins picked up six more wins last week to improve to 12-0 on the season.
The Bruins added wins over No. 7 Florida State, No. 15 Virginia Tech and previously ranked Louisiana last week.
UCLA Softball Pitcher Megan Faraimo: What To Know About The Bruins Star
No. 1 UCLA Vs. No. 4 Florida Softball The Game To Watch On Day 1 Of Mary Nutter Classic
UCLA plays Florida (10-0) at 10:30 p.m. ET on Thursday. The matchup will be the biggest of the day, and the only one to feature two top-five ranked teams on Day 1.
Florida won seven games last week, but has yet to play a ranked team this season.
Mary Nutter Classic's Best Matchups: UCLA, OU Set For WCWS Rematch
Top 10 Sluggers In College Softball For 2023: Jennings, Klinger Among Best
Top D1 Pitchers In College Softball For 2023: Faraimo Star Of UCLA Rotation
It is no secret that the @NutterClassic is exploding with talent. Here is just a handful of players to keep an eye on at this year's 2023 collegiate classic coming in just FOUR days👀

🗞Click the link below to read more⬇️https://t.co/v3g6wiRfOU pic.twitter.com/vf5ClivRI6

— FloSoftball (@FloSoftball) February 19, 2023
Cal State Fullerton Pick Up Big Win Before Mary Nutter
Cal-State Fullerton handed previously unbeaten Tennessee a loss during the second week of the Puerto Vallarta College Challenge on Feb. 18. Fullerton beat the Vols 5-4. It was the second-straight day Fullerton beat an SEC team.
🚨🚨UPSET ALERT🚨🚨

The Titans upset the Vols in this thrilling @PVCollegeSB matchup🔥👏👀😎🫡🎉

📸@Fullerton_SB pic.twitter.com/vn7YyflVhI

— FloSoftball (@FloSoftball) February 18, 2023
Fullerton faces another SEC team, Florida, on Day 1 of the Mary Nutter Collegiate Classic and plays ranked teams Oregon, Oklahoma and Oregon State over the weekend.
Mary Nutter Softball Schedule
Feb. 23: Day 1 Of Mary Nutter Classic
Six Breakout College Softball Pitchers To Watch In 2023
'Cats & Dog: Erin Coffel And Kentucky Can Ride Positive Energy To A Big '23
Big Ten Preview: Northwestern Looks For More After WCWS Run
Feb. 24: Day 2 Of Mary Nutter Classic
Feb. 25: Day 3 Of Mary Nutter Classic
Feb. 26: Day 4 Of Mary Nutter Classic
Subscribe To FloSoftball To Watch college Softball in 2023
There are several price options and subscriptions available for FloSports and FloSoftball.
A PRO subscription unlocks:
Live events
Event replays
Event results
Breaking news
Limited ads on PRO videos
A subscription allows up to 12 streams on one or many devices connected to the same wifi.
Mary Nutter is presented by Rawlings
Twitter: @rawlingssb
Instagram: @rawlingssb
Facebook: @rawlingssoftball